Paisa Boosters is an investment advisory firm with the aim of making investment simpler, more understandable and profitable. We offer Personalized Investment Advisory and Financial Planning Services to Individual Investors, Non Resident Indians (NRI's), Corporate houses and High net worth clients, among others.




Suppose you have Rs 100 in a savings account and the interest rate is 3.50 per cent a year. How much would you have if you leave the money there to grow for five years—more than Rs 103.50, exactly Rs 103.50 or less than Rs 103.50?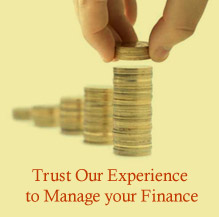 KNOWLEDGE BOOSTERS
Signup to recieve our free
fortnightly newsletter.